It's always funny how some of the most beautiful chicks you've ever met are little sluts once you get them naked in the bedroom, and how this carries over to their masturbation habits. If they are kinky in the bedroom, the way they masturbate carries over in the same way and they like to get freaky when getting off – no matter how they are getting off…
Case in point is Katelynn here. She's beautiful; She's from FTV Girls. She likes to get off when masturbating the same way she likes to be fucked – and Katelynn loves the anal masturbation!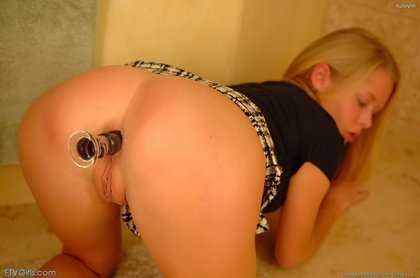 She's bent over doggie style, and she's got her glass dildo sticking up out of her ass…. Beautiful!
When it comes to masturbation habits, all women are different!