Have you ever had a women that likes to take a bath on a regular basis? Yeah, right. She's not taking a bath. She's locking the door, filling up a tub, taking off all of her clothes…. Do the math! She's both naked and behind closed doors, where no one can see her. With warm water running over her private parts. She's masturbating. Only you don't get to watch!
This is Kasey Chase from Ron Harris. She's showing us exactly what women like to do behind closed doors!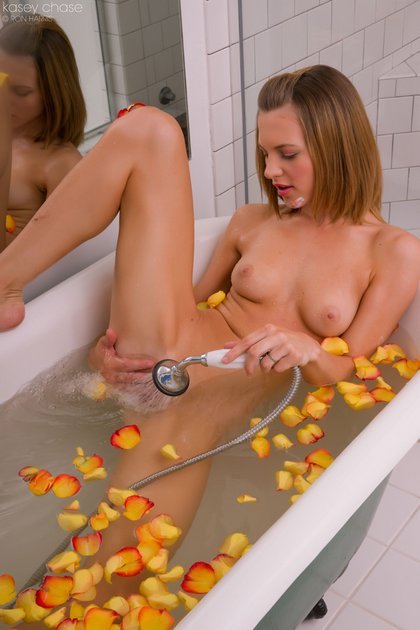 This Ron Harris hottie has one leg up in the air, her legs spread, and she's massaging her pussy as she slowly fingers herself… It's like the perfect combination, the perfect masturbation storm….
She'll just have to be quiet because she doesn't want anyone to know she's masturbating in the tub while she's supposed to be taking a bath!