We already know how women like to use the tub to hide their secret masturbation habits. All chicks do it. "Honey, I'm going to soak in the tub". Sure thing. Have you soaked in a tub? That's what hot tubs are for, although not really, because hot tubs are really for having sex. Women like spending time in the tub because they like to get off. Give them a warm bath and they'll fuck themselves silly masturbating to the facet with warm gushing water hitting their clit, getting them off.
Not Stephanie Richards. This hottie from Ron Harris, well, she's not even pretending on this point. She just wants to masturbate in the tub. No water, no games, just masturbation.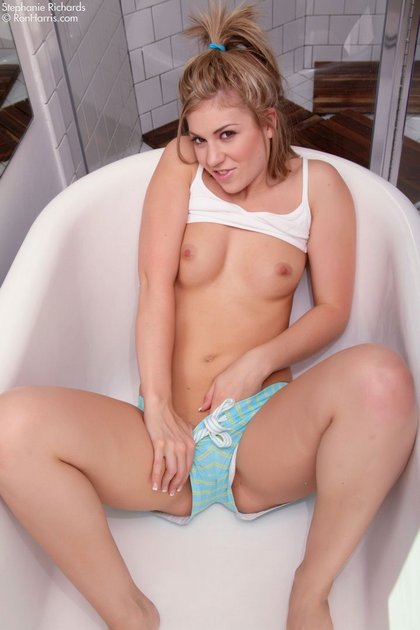 I like chicks like Stephanie Richards. She likes to masturbate and she's not afraid to admit it!