When a woman masturbates it's a beautiful sight… While the FTV girls are a step above the rest, it doesn't really matter how beautiful they are… In this case, the view we get from the foot of the bed focuses in on her the vibrator sliding into her pussy, and her face it out of focus – This is because we want to see her fucking herself, not anything else… Although rest assured she's as hot as they come!
But seeing that pink vibrator sliding in and out of her snatch… You know exactly why this FTV girl has a smile on her face!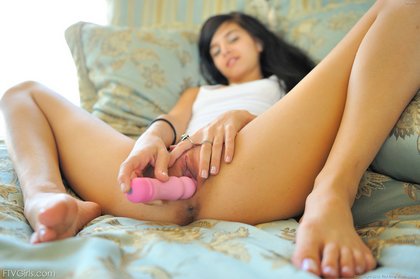 Any women would have a smile on her face in this position!