It's funny how some women masturbate with their panties off, and yet others just move them to the side and keep on going. Yet others like to masturbate when they are naked.
Delilia Darling loves to masturbate, and for her the only way to go is her hard strong glass dildo. She loves it. She starts masturbating herself by running the glass dildo on her pussy with her panties still on, which just makes her pussy nice and wet…. Then she has to peel off her panties and get down to business!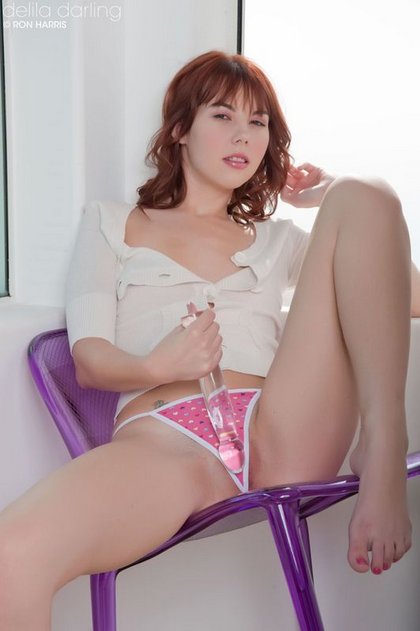 You know in just a few moments she'll be cramming her pussy with that hard long glass dildo!