Some women just aren't too interested in using only one sex toy to get off…. They need two or three!
Tori Black from Ron Harris looks like she's double fisting – masturbating with two sex toys at once!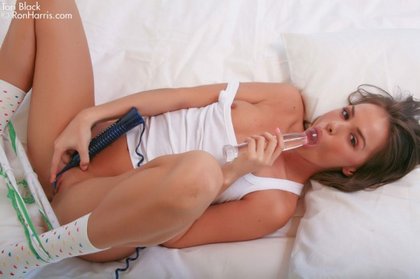 Looks like she's lubing up her pussy with her vibrator, and lubing up the glass dildo by sucking it off just like she was sucking a cock!
Once both of these sex toys are ready…. It's masturbation party time for Tori Black!