Now this looks like a fine way for a beautiful young woman to spend an afternoon… Poolside in her bikini masturbating with her favorite dildo… Well, guess she doesn't really have her bikini on any more now does she?
When that urge hits a woman, even if she's getting some here and there, she still has to scratch that itch… Nothing is going to stop them either! Michelle from FTV Girls knew she was all alone and just decided to take care of business right there and then!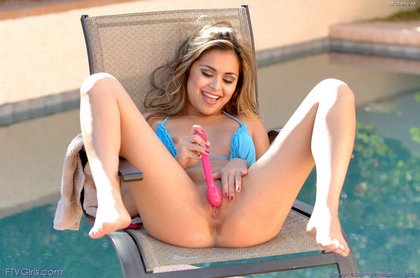 No one would see and even if they did, who cares…. It's not like this FTV girl hasn't masturbated in front of people before!!!