It's always funny when women tell us "size doesn't matter". Of course it does. If it didn't, why would a woman have a need for a "large high powered plug in masturbating wand"? Exactly.
Angelina knows what she likes. She knows that bigger is better – and she's not afraid to admit it!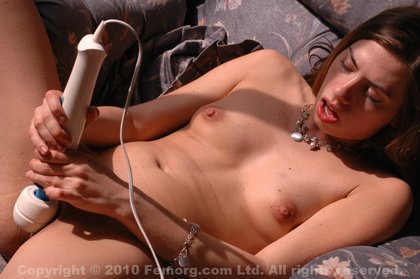 With a high powered vibrator like this, Angelina is going to have one massive spectacular orgasm! She's going to explode!
No wonder why women don't need men. They can masturbate instead, it's easier, quicker, and less mess. But still it's so damn hot to watch women masturbate themselves!