It's always beautiful when a woman masturbates and we get to watch, and for more reasons than one. It's hot to watch a woman play with herself.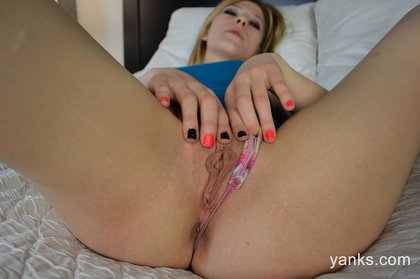 But what makes it even hotter is that a woman is getting herself off, physically getting herself off… It's not hot enough knowing that she's getting off, but it's ten times hotter knowing that she's getting herself off…
This is Ginger from Yanks.com. After she gets her pussy nice and wet, she's gonna fuck herself with a hot sex toy – you watch!