Some chicks dig masturbating with toys, others with their fingers. For the most part, it doesn't matter how they get off, so long as we get to watch.
This is Paige Fox from The Female Orgasm. I guess the title of the website says it all. We can study the Female Orgasm all day long… And it looks like Paige here is about to dive in fingers first into the wonderful world of female masturbation! You know, she does this every day or at least every day….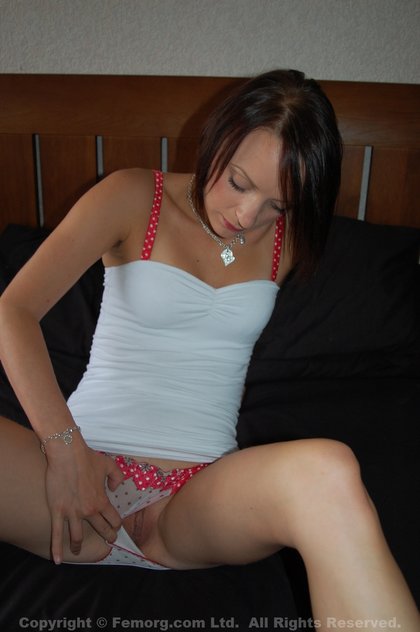 She starts off by playing with herself with her panties… But the more Paige Fox gets into it, the more she wants to get naked! And naked is exactly what she gets… She can masturbate with panties on, but it's much hotter with her panties off! More room and better access for her fingers to reach those special areas…. That no penis can ever touch!
She uses both hands when she masturbates!