Why do we get so turned on by watching women masturbate? Maybe it's because it's the most tender moment you can share with a woman without having sex with her… She doesn't need a man to please her, when she has her trusty dildo turned on and up inside of her pussy!
This is Kara from Ron Harris. She's a little hottie – and she loves getting off! Thank God for vibrators and sex toys!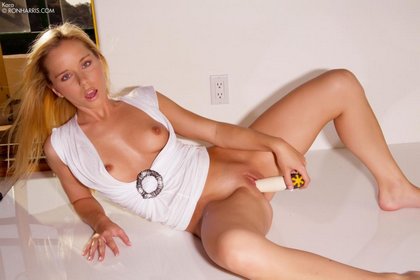 When it comes to sexy masturbation, she's the type of chick that knows how to please herself!