Allison looks like the type of chick that doesn't has to masturbate, but instead she masturbates because she likes masturbating. All women like masturbating, some just like it more than others. Allison here likes it more than most!
She knows what she likes when it comes to her masturbation technique. She can use her fingers in a pinch, but she knows that no matter what anyone says bigger is better. And that's why Allison has this huge high powered vibrator… She can turn it up on high, and then there is a higher setting – called "stun". Because it makes her pussy numb!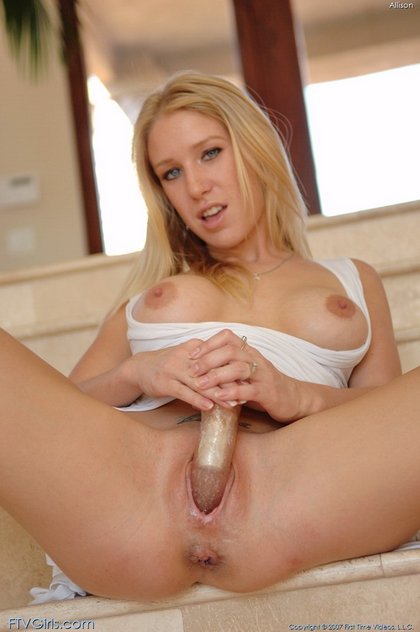 Masturbating with this huge vibrator never fails to get her off quickly!