Ah, the glass dildo. Chicks love the glass dildo. And it's so obvious why. Vibrators and dildos – mostly dildos – go out of their way to have life sized and realistically shaped toys to get women off, but reality is more like that's exactly what they don't want. If they wanted a cock to get them off, they would have used a cock. Instead, they want something that will really get them off. And that's where the glass dildo comes into action! They love to masturbate with the glass dildo!
Nicole Brazzle from Yanks.com seems to be enjoying herself while spreading her pussy lips and gently shoving that glass dildo up inside of her!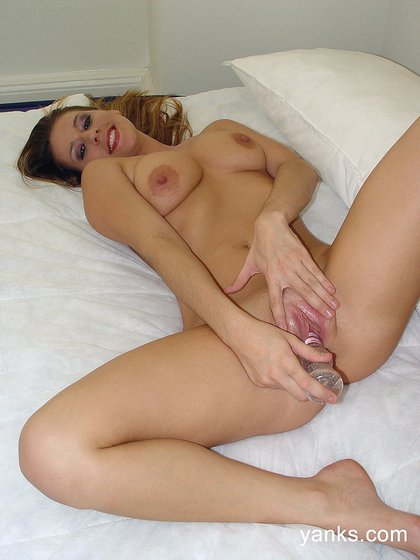 There's just something about the glass dildo and how it feels when it's inside of a woman that gets a woman off quickly!