Some chicks are just never ever satisfied – which is most likely why they masturbate. But Jenny from Ron Harris… She can never ever masturbate enough. She needs to get off. Quickly.
Thus… This pretty blonde needs the power of her vibrator, but the size of her favorite dildo… The only proper solution is to use both at the same time!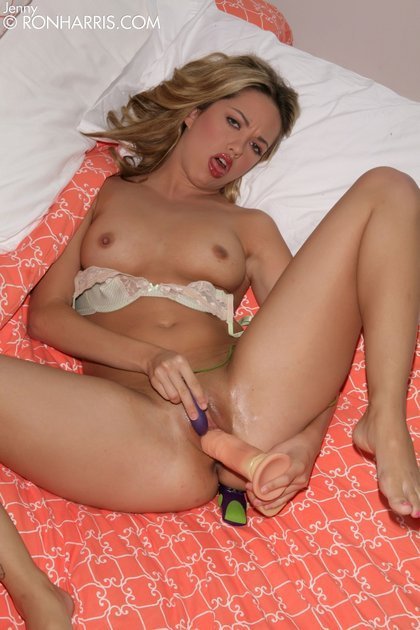 It always gets her off!