Well this is a bit unusual…
Women are lucky because they can masturbate with nearly anything. They can use a dildo, a pillow, a can of soda pop, their high heels…. Pretty much anything they can rub up against their pussy works fine, and if they can slide it inside of their snatch patch that's an extra added bonus.
Sophia from Yanks.com found herself what looks like a (really ugly) toy pistol, and she's using it to masturbate, sliding it in and out of her pussy…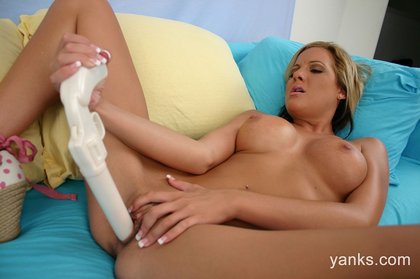 She's not afraid to use every last inch of that newly found sex toy too! She wants it to go as deep as possible!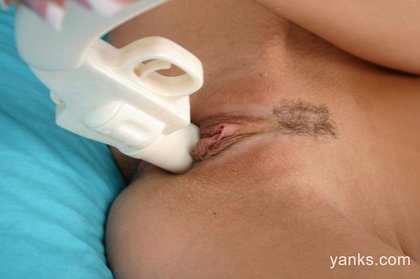 Women get off in the strangest ways when it comes to their masturbation habits, but each and every time seems sexier than the time before!