Is it us, or is the vibrators women are using these days to masturbate themselves to orgasm getting bigger and more powerful?
This woman calls herself Holly Kiss. She's from a website called "The Female Orgasm", which has a nice mix of hot chicks and all natural chicks masturbating. I mean, after all, it's all about the female orgasm and women getting off right?
But I don't think this vibrator was made to be vibrating a pussy….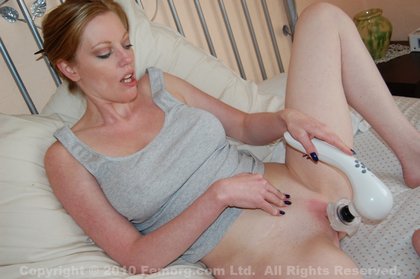 But if Holly Kiss is smart enough to use it this way, so be it! I bet you with a real massager like this… She'll be rocketing all the up to her orgasm!