No matter how many times you see pictures of a woman masturbating or a video of a women getting herself off, it's always hot… It just never gets old – knowing that a woman is pleasuring herself.
Today we have Rebecca from Ron Harris. She's the "girl next door" type of beauty; You might see her on the street and think to yourself that you would hit it, but you wouldn't invest too much time in trying to get her naked. Which is okay with Rebecca because clearly she's able to take care of hersef, masturbating with a single finger in her pussy!!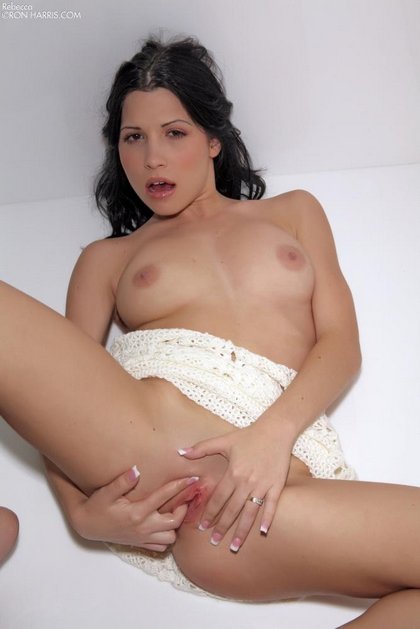 Bet you that once she really gets into it she'll use more fingers to masturbate herself!