Amber Grand knows what she likes… Two fingers in the pussy! That's the ticket to get her off when she's masturbating….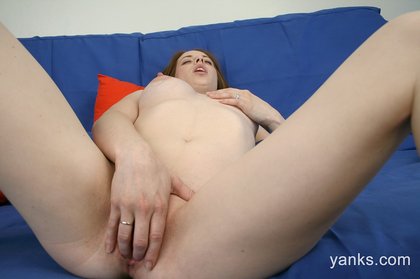 Funny how some chicks like their sex toys, and other chicks are all about using their fingers…
Toss in some fondling of the breasts while she's masturbating and she's getting off in a hurry!