Ashley Benz can't get off enough. She's masturbating like she's a junkie – addicted to masturbation!
One sex toy isn't enough for her… She needs both her glass dildo and her little pocket rocket to get off!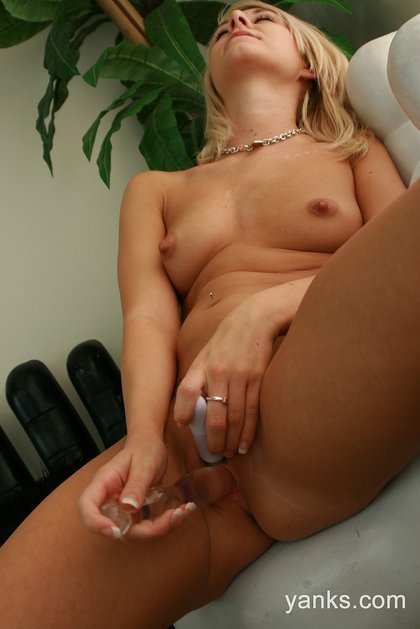 She's double fisting, two sex toys at once!
Which makes you wonder… Does she get off twice as fast masturbating like this?