We feature the Yanks Girls a lot here on the Masturbation Page blog, but when it comes to pictures and videos of women masturbating, well, Yanks.com is the place to go.
We found Erin on Yanks.com getting off, masturbasting outside with a glass dildo…. Totally sexy!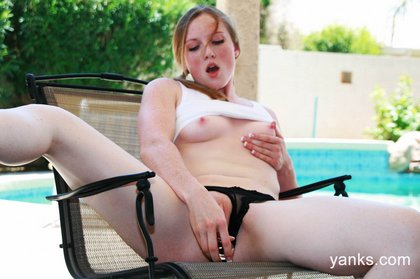 We always love it when women masturbate with glass dildos, but finding a red head that is willing to masturbate outside with a glass dildo…. That's super smoking hot!
We know that red heads are the wild ones to begin with, but Erin doesn't even give any thought to throwing caution to the wind, getting naked outside, fondling her breasts and masturbating with a glass dildo right out by the pool!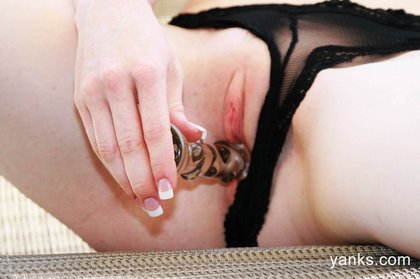 And she's willing to go this far to get off… Imagine what her sex life must be like!