Just when you think you've seen it all… We've seen a lot of chicks masturbate and we've seen them use every possible method to get off…. Then along comes Stella Haines and her little vibrating toothbrush. It's like a vibrator in disguise…. And the best part is she can travel with it and no one ever notices a thing!
If anyone ever checks her luggage, they'll find nothing of interest… But when it's time to go to bed, well, she pulls out her little toothbrush… And she's not about to brush her teeth either!
She starts off by using her vibrating toothbrush on her nipples…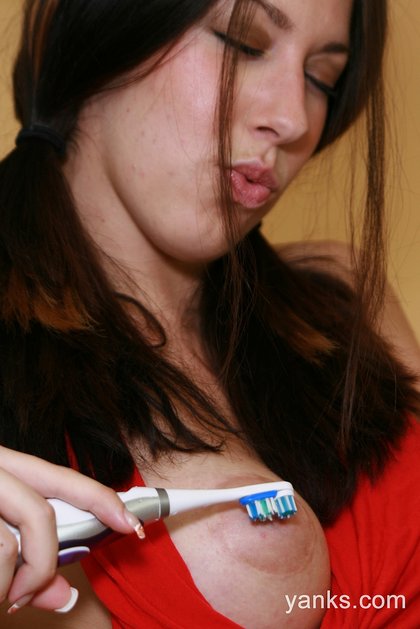 And then moves down to her pussy, spreading her pussy lips in the process… This has got to get her off quickly!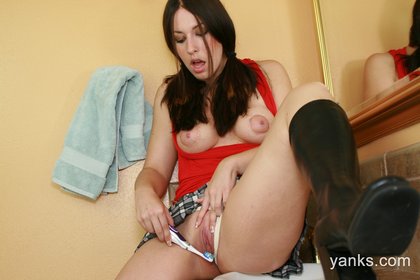 Just make sure you don't use her tooth brush after she does!