The chicks who masturbate with reckless abandon are the ones that turn us on the most. Some women get loud and crazy when they masturbate, and that's hot in itself, but sometimes it's more of theatrics than it is self passion.
Stacia Fox might be into role playing on many different levels, but she's not much into acting when she gets off. She doesn't want to play or entertain; She wants to work magic on her pussy with her fingers, making her fingers dance across her snatch until she gets off…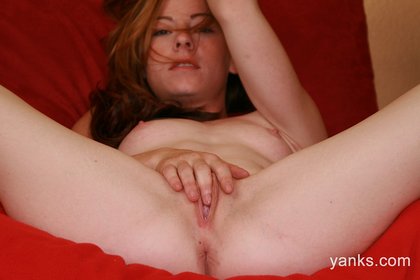 Laying on her back with her legs spread, she places one fingers in her pussy, gently spreading her pussy lips with a single finger in just the right spot. She warms it up, gets her pussy nice and moist, and then she's open to getting off by masturbating her pussy in any way that will get her off!