Sondra knows what she likes, and nothing in the world is going to change that!
She learned how to masturbate with her fingers, and in the past has had a rather impressive collection of dildos and vibrators. But nothing, nothing at all, gets her off like a glass dildo – strong, hard, majestic….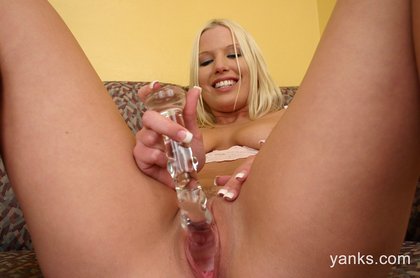 Any time this beautiful blonde babe wants to masturbate, she turns to her trusty glass dildo to get herself off!