If funny how when chicks are in such a hurry to get off that they don't even remove their panties… Tasha Ray from Yanks.com was like that. She wanted to get off so bad that nothing was going to stop her – and surely not her own panties!
She just moved them to the side… And started to play with her pussy quickly!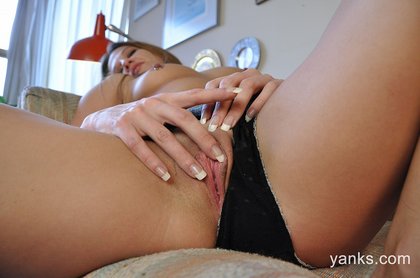 You can tell she likes to masturbate, but then again, what women doesn't?