Just when we think we've seen every kind of masturbation… Along comes something we never even thought of.
Of course we at Yanks.com have seen those dildos with the suction cups on the bottom. Usually women use them on a sliding glass door or a mirror mounted to a wall. But not Giullietta. She had to be different.
Instead she decided to mount it to a clear glass chair… So she sits on the chair backwards and fucks herself while pressing up her breasts on the top of the chair…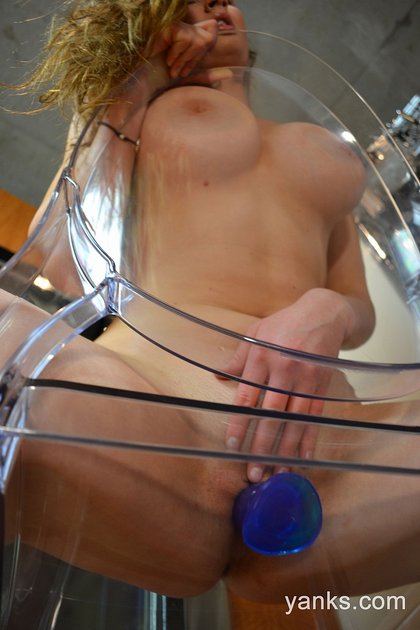 So it's like masturbating while playing with her breasts at the very same time!
Now that's an original way to masturbate!