There are beautiful women who masturbate, and then were are women who are a beautiful when they masturbate. Leilani is somewhere right in the middle, pretty easy on the eyes, but she's more interested in getting off by finger fucking herself than she is trying to get off with a man…. And that's pretty beautiful in itself.
Leilani is into straight up masturbation… No sex toys, although she mentioned she has those too. She just likes to get naked and use her fingers… She's a one finger girl but she'll get a second finger in once she gets her pussy nice wet!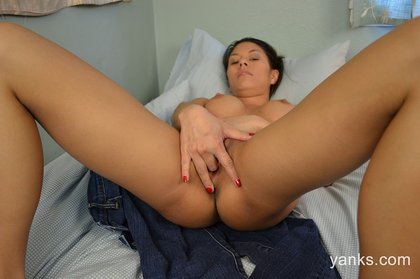 You can tell that Leilani takes her finger masturbation serious!