Sometimes at the end of the day you just need to call it "sexy masturbation" and be done with it.
This is Giullietta from Yanks.com. I've never met a woman named Giullietta before, but if this is how she masturbates and she's willing to let us watch, well then we are all in. She's hiked her body up on the kitchen counter, has her legs spread, and she's going on it like the sun might not rise in the morning…. She's spreading her pussy lips with her fingers, and has one finger inside of her pussy tickling her clit…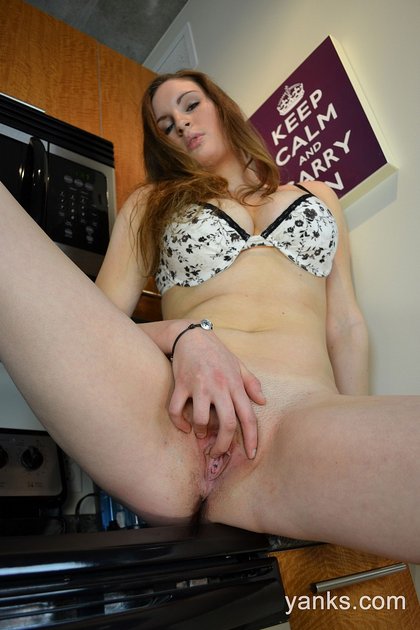 It's pretty obvious that Giullietta knows how to masturbate isn't it? And also that she does it often!