Some women are just not afraid to go at it…. Some women are just bold and do what needs to be done.
Devin is such a woman. She loves to masturbate, and she knows exactly how she likes it. Then again you would think that after a few years of practice they would be pretty good at it.
Devin likes to masturbate on her exercise ball… Rolling around pretending to exercise is just a huge turn on.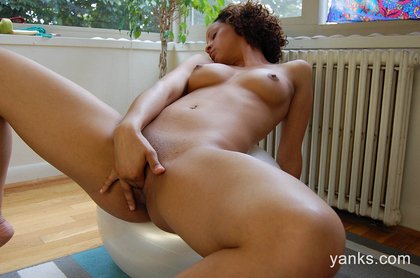 Once she rips of her clothes and she's naked on top of the ball… It's time for her to masturbate with her fingers! And she's not a one finger in the pussy type of girl either!