Every now and then we need a little help from our friends – and that goes double when it comes to masturbation! These two chicks from Ron Harris seemed to have figured it out pretty well… It doesn't really make them lesbians, although most women are at least a little bit bi-curious. In the case of women masturbating other women, it's more like getting off with a sex toy like a vibrator or a dildo… The other woman's hand is like a sex toy itself, helping her to get off…
But it's just super hot when two women their their masturbation sessions with each other!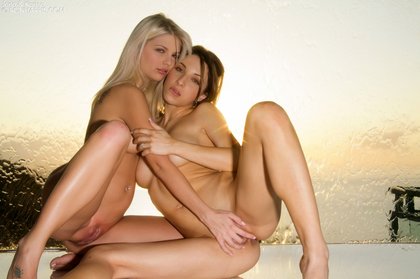 The question is will these two hotties from Ron Harris share a massive orgasm at the same time?