Ashley Breeann is one of those sneaky chicks who likes to masturbate in the shower… She just squats down in the shower, spread her legs, and fingers her pussy while showering the sexy masturbation action with a warm spray of water from the shower head.
And when it's called for, Ashley Breeann will use the water from the shower head itself to get off masturbating!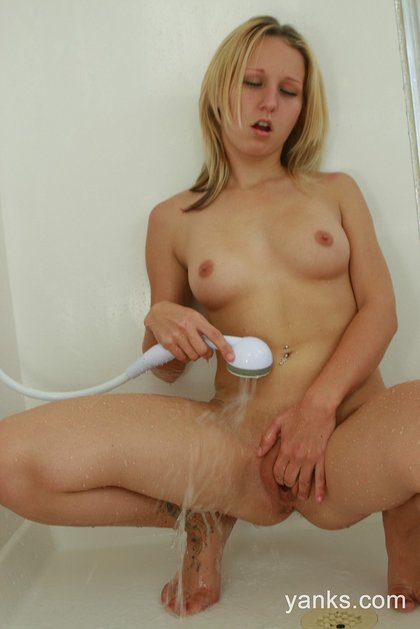 She's a sneaky masturbation slut!