Annika has the right idea…. Boobies out, legs spread, and a single finger exploring inside of her pussy, masturbating herself with one finger!
Looks like Annika does this a lot! She seems to know exactly how to use her finger to push exactly the right buttons!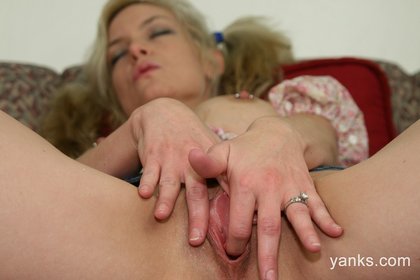 Looks like she's hitting that exact button too! She knows how to get off when masturbating for sure!