Sometimes women just can't help themselves… This seems to be the case with Giullietta, who was cooking herself dinner in the kitchen that need came over her. She couldn't put it off!
She stripped off most of her clothes – easy enough – and then sat down on the kitchen counter wearing only her bra… She spread her legs and started play with her pussy… Masturbating herself with her fingers!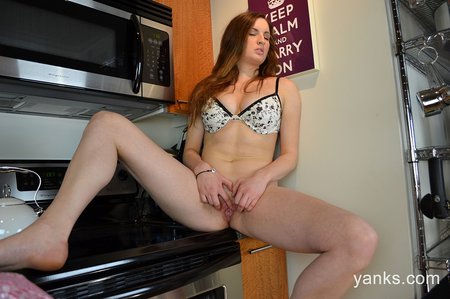 Giullietta has never masturbated before with her fingers, but she sure does seem to be enjoying herself!